Digital slide scanners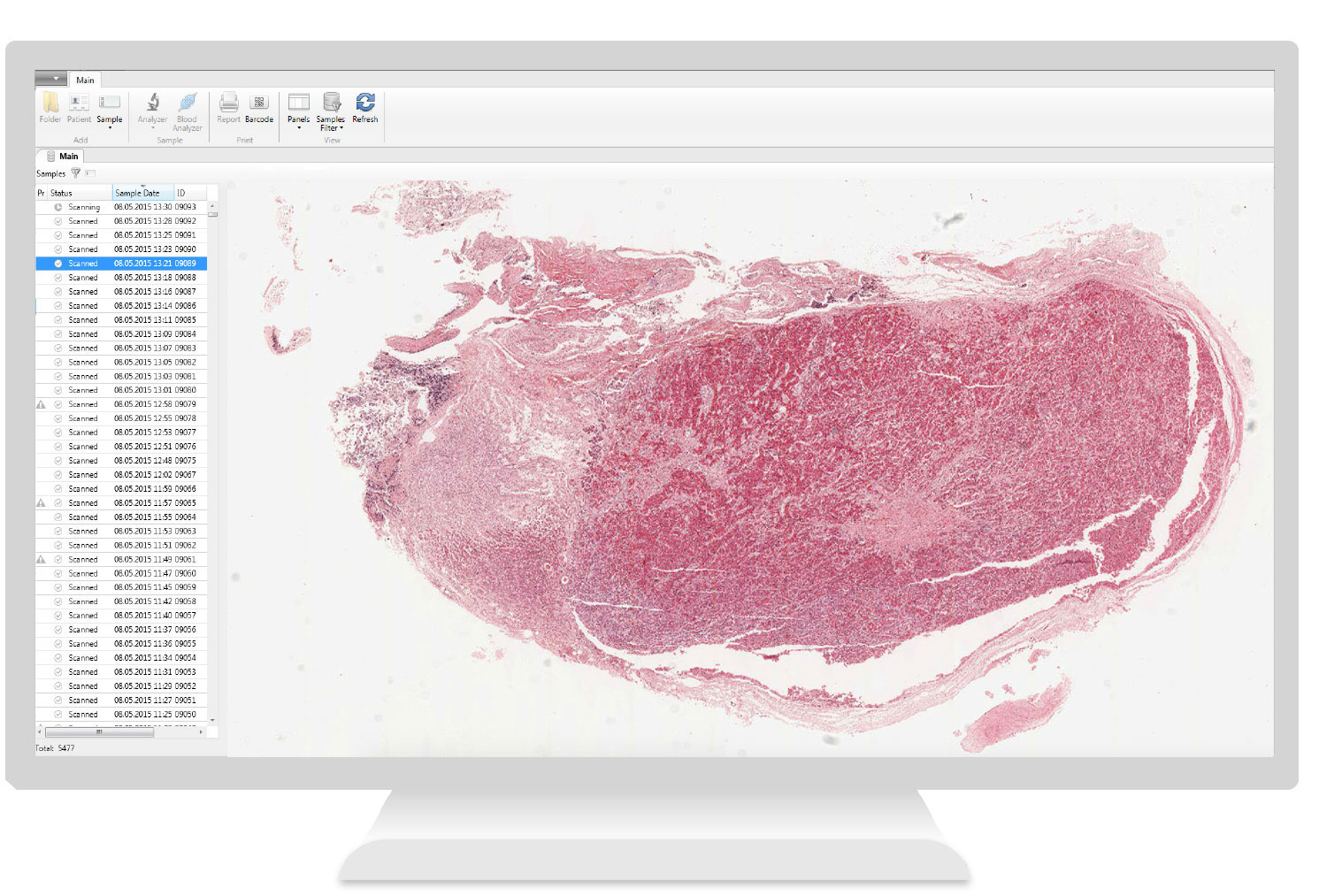 Description
Vision Slide digital slide scanners for digital pathology, research and education. Fast scanning and capturing the image of complete slide area.
Main characteristics
Simultaneous loading from 1 to 200 slides
Automatic or manual slide handling
Creating virtual sample
Focus: automatic, extended, range
Immersion scanning with high definition (optional)
Panoramic images of complete slide area
Creation of high quality digital slides. Exceptional quality, high definition and accurate color rendition thanks to Plan Apochromate objectives.
Vision Slide software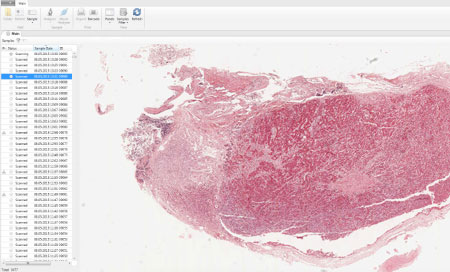 Database for archive management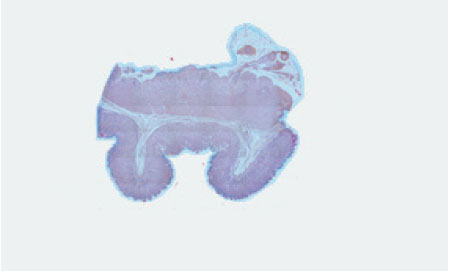 Autodetection of scanning area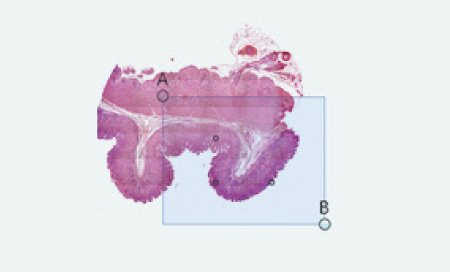 Adjustable size of scanning area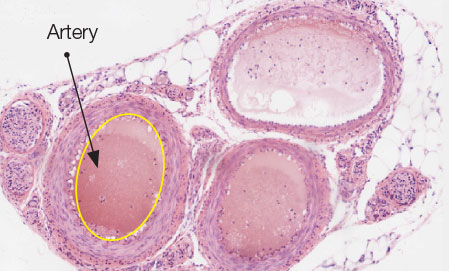 Working with images: select, edit, marks and text comments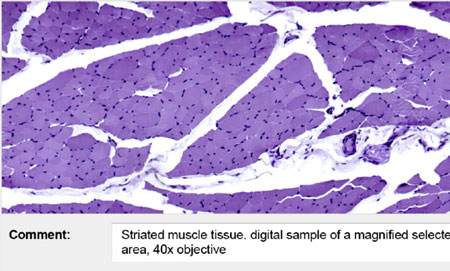 Comments to digital sample image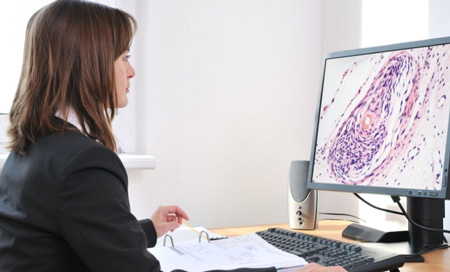 Education and professional development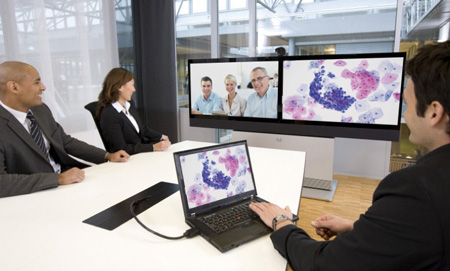 Telemedicine and remote consultations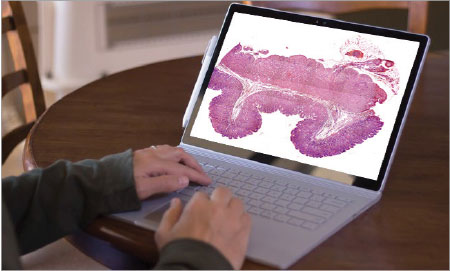 Remote access
Bi-directional communication with LIS
Download
Specification
Vision Slide® Assist

Vision Slide® 4Pro

Vision Slide® 8Pro

Vision Slide® Ultimate

Slide capacity

1

Up to 4

Up to 8

Up to 200

Slide handling

Manual

Manual

Slide tray

Automated

Slide identification

Manual

Manual

Manual/Automated

Automated

Scan time (15x15 mm, 20x)

1.5 min

2 min

1.5 min

1.5 min

Objectives

Plan Apochromat 20x/0.75

Plan Apochromat 40x/0.95 (optional)

Plan Apochromat 20x/0.80

Plan Apochromat 40x/0.95 (optional)

Imaging mode

Brightfield

Illuminator

Built-in Koehler illumination, LED

Microscopic slides

Width: 25–26 mm, length: 75–76 mm, thickness: 0.8–1.4 mm

Objective turret

Included

Resolution

Plan Apochromat 20x — 20x/40x: 0.5/0.25 μm/pixel

Plan Apochromat 40x — 40x/80x: 0.25/0.12 μm/pixel

Focus

Automatic

Extended

Range

Vision Slide software

— Scanning slide and creating virtual sample
— Visualization and storage of digital samples in the database
— A professional set of tools to work with digital samples: create, edit, organize, classify and comment
— Calculation of geometric parameters in standard measurement units
— Automated and manual calculation of optical and geometric parameters of a selected object. Tools to create marks and comments on the digital sample
— Remote access and network capabilities
| | | | | |
| --- | --- | --- | --- | --- |
| Characteristics | Vision Slide® Assist | Vision Slide® 4Pro | Vision Slide® 8Pro | Vision Slide® Ultimate |
| Loading of 1 slide | • | • | • | • |
| Loading up to 4 slides simultaneously | | • | • | • |
| Loading up to 8 slides simultaneously | | | • | • |
| Loading up to 200 slides simultaneously | | | | • |
| Manual slide loading | • | • | | |
| Slide tray loading | | | • | |
| Automatic slide loading | | | | • |
| Manual slide identification | • | • | • | |
| Automated slide identification | | | • | • |
| Scan time (15x15 mm, 20x) — 1.5 min | • | | • | • |
| Scan time (15x15 mm, 20x) — 2 min | | • | | |
| Imaging mode — brightfield | • | • | • | • |
| Built-in Koehler illumination, LED | • | • | • | • |
| Microscopic slides: width: 25–26 mm, length: 75–76 mm, thickness: 0.8–1.4 mm | • | • | • | • |
| Plan Apochromat 20x/0.75 objectives | • | • | | |
| Plan Apochromat 20x/0.80 objectives | | | • | • |
| Plan Apochromat 40x/0.95 objectives (optional) | • | • | • | • |
| Objective turret | • | • | • | • |
| Resolution: 20x/40x: 0.5/0.25 μm/pixel | • | • | • | • |
| Automatic focus | • | • | • | • |
| Extended focus | • | • | • | • |
| Range focus | • | • | • | • |
| V-Scan software | • | • | • | • |